We can't wait to see you adventurers! It's going to be over a year after our business was forced to close for the first time which is incredibly sad to be honest. We are thrilled to be back with our face to face sensory storytelling classes from April 12th! We know first-hand how difficult it can be with a new baby or toddler through lockdown. Not being able to access all of the baby and toddler groups, friends or other support usually available during your maternity leave. Our inboxes have gone crazy with excited parents and babies who would like to join our classes then. To make sure you are first to be told about spaces on our Adventure Babies sensory storytelling courses in April have a read below.
1. We will be prioritising any customers who had their courses disrupted first. If your course was postponed please be patient. We have lots of customers to contact but your class leader will be in contact to let you know the plans for restarting.
2. The second group of parents offered spaces will be people who are booked on to a register your interest space. Please see your local Adventure Babies page and book register your interest space when this becomes available. www.adventurebabiesco.uk/classes
3. The third way of grabbing a space on one of our baby classes is through our general waiting list. Please join here
4. The last way to hear about our spaces is through our social media. Please follow our pages and engage with our posts to be the first one to see when classes are bookable in your local area. www.facebook.com/adventurebabiesuk
5. Your friends! If your friends are telling you that a course is available to book you had better be quick if you would like the same time or location as them as we have very limited numbers!
There you have it. The five ways to get your baby booked onto Adventure Babies sensory storytelling baby classes from April 12th! The other thing I am massively looking forward to is getting my hair cut!
We can't wait to see you all soon.
Big Love Emma x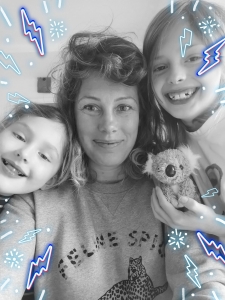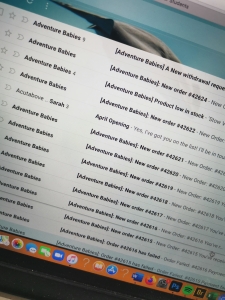 https://www.adventurebabies.co.uk/wp-content/uploads/2021/02/153336259_2984260808521263_7508211817403554424_o.jpg
2015
1511
Emma Garbett
https://www.adventurebabies.co.uk/wp-content/uploads/2018/04/Adventure-Babies.png
Emma Garbett
2021-02-23 12:23:40
2021-02-24 21:18:07
Adventure Babies are Back