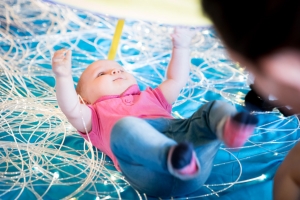 Hi Adventurers!
EDIT: ALL OF OUR SENSORY STORYTELLING CLASSES ARE ONLINE DUE TO LOCKDOWN 3. WE OFFER THE SAME LEVEL OF INTERACTION AND DEVELOPMENTAL ACTIVITIES, COMMUNITY AND SUPPORT FOR NEW PARENTS AND THEIR BABIES OR TODDLERS.
WE WILL BE BACK AS SOON AS WE POSSIBLY CAN FOR YOU WHEN LOCKDOWN LIFTS AT THE BEGINNING OF MARCH. BIG LOVE XXX
Team Adventure Babies have been thinking long and hard about if we can and should go ahead with physical classes. We have discussed every which way possible at length and really want to make sure we are doing the legally correct and responsible thing for parents, for babies, for us and for the country going through a pandemic.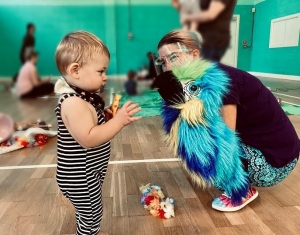 We think that it is a well-known fact in our industry that development in 0-5s is extremely important. This age is crucial because it lays the foundation for later development. Many babies and children of this age have already had nearly a year of reduced social activity and reduced development opportunities. Many new parents feel that they are uncertain about how to support their baby's development and have a high level of anxiety about if their baby is developing correctly. Our classes are vital for providing support to these parents. Many new parents have missed the chance to interact with other parents with similar aged babies who can support them emotionally through the journey of parenthood. A high percentage of new mums and dads have experienced depression or anxiety and by coming to a community like our baby classes they gain support and confidence. Not all new parents reach out and tell people that they are suffering with mental health issues. They don't all visit GPs get referred for their mental health, especially at the moment knowing the strain on the NHS but they massively benefit from attending a group, getting out of the house, gaining ideas to try with their baby at home and making friends in the same boat who reassure them that they are doing all the right things.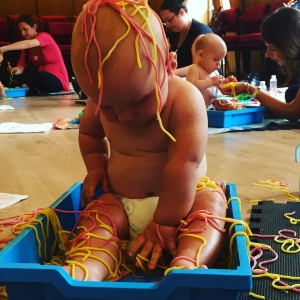 Our class supports language and communication development, physical development, sensory development and social and emotional development. All highly important areas of learning in 0-5s. We think that all of the classes providing support for under 5s should be open if they want to be and logistically can be, we understand that this is not always possible for a number of reasons and fully respect the decision of individual groups and are sure that parents will too. Schools are open and the Early Years developmental support for 0-5 is the most crucial of all. The babies in our classes are not yet at nursery or childcare, they do not have opportunities to use sensory equipment and take part in development activities if we don't continue. They have already missed out on this input for a huge proportion of their life. We are Covid safe in our practices and have been since July. This means that where possible Adventure Babies are thrilled to be able continue to provide our classes for our parents and our babies throughout lockdown. We have spoken to Public Health England today about our classes in relation to the guidance and have explained to them our risk assessment. They are happy and in support of us continuing our classes for you.
Please do not feel forced to come to our classes. We do understand that not everybody will feel the same way and that is ok. During the first lockdown we took our classes online and parents and babies alike were thrilled at being able to maintain the community of parents with similar aged babies in their local area whilst supporting the development of their baby. Many babies recognised their friends on the screen, recognised their class leaders, responded when their names were used and even our smallest babies were captivated!
Big Love Adventurers xx