Adventure Babies classes in Warrington & Frodsham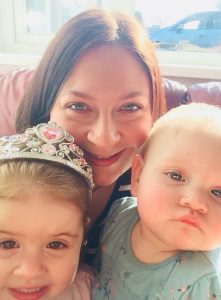 Hello we are Elaine and Catherine aka Warrington Adventure Babies.
We are very excited for our storytelling sensory adventures to begin in May. Our backgrounds are as a teacher and counsellor and have two children each. We can't wait to meet you and your little ones for our adventures.
Read More
If a class has already started, don't worry, we won't charge you for the sessions that have passed.
6 Week Course | Start Date: September 11th, 2018
0-12 months old class is suitable for babies from birth up to 1 year old. Please be aware that some babies in this group will be mobile although it is not our most…
Frodsham Community Centre
Frodsham WA6 7QN, UK
Find out more or book
1 Week Course | Start Date: August 21st, 2018
In our extra long summer special we will be bringing a brilliant book to life through interactive storytelling, sensory props, messy play and much more! Classes support language and communication development as well as stimulating all of the senses to build and strengthen brain connections. We offer a range of classes available for different ages.
Find out more or book
1 Week Course | Start Date: July 31st, 2018
0-12 months old class is suitable for babies from birth up to 1 year old. Please be aware that some babies in this group will be mobile although it is not our most…
Momos cafe St Helens
Cotham Street, Saint Helens WA10 1RZ, UK
Find out more or book
5 Week Course | Start Date: June 14th, 2018
0-12 month olds class is suitable for babies from birth up to 1 year old. Please be aware that some babies in this group will be mobile although it is not our most…
Whittle Hall, Warrington
4 Lonsdale Cl, Great Sankey, Warrington WA5 3UA, UK
Find out more or book