Adventure Babies classes in Somerset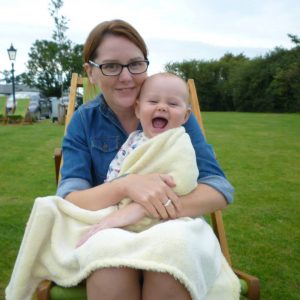 Award winning story & sensory baby classes within Somerset in Cheddar and Wells.
FRANCHISE FOR SALE
This is an exciting opportunity to purchase this popular franchise covering a large area of the South West – all of Somerset and North Somerset (some exclusions apply)
Are you looking to take on a franchise with Adventure Babies? Would you like the security of taking on an already established area, reducing some of the risks with starting from scratch?
This established franchise network provide a wonderful opportunity to own and run your own proven & successful business which is flexible to fit around your family life, financially lucrative, allows you to control your work life balance and most of all is fun and rewarding.
New Adventures….
Many different people decide that a career change is something they would like but this can be a big step. Is Adventure Babies for you? Do you share our passion for books and reading? Do you have a strong interest in baby development? Are you bubbly, outgoing and enjoy being around adults and children?
You can be confident that Adventure Babies story & sensory adventures is a successful model as our classes are massively popular with babies, parents and grandparents so please make sure you have read some of the comments on our testimonials page to see how well loved the classes have become!
There are a few purchase options to suit a smaller budget but you'll be provided with everything you need for the franchise to thrive and grow within the area.
Interested?
If you are excited about the possibility of running your own Adventure Babies business and would like to discuss this further
I would love to hear from you!
Email me anna@adventurebabies.co.uk
Meet Team Somerset
Anna – Franchise Owner
Hi I'm Anna and I'm excited to own this amazing franchise that brings Story and Sensory classes to areas across Somerset including Cheddar and Wells.
I adore reading and read to all three of my children when they were still in the womb and constantly now they're out. I have an older son, young daughter and baby son, who although only in his first year of life is developing a love of books through our nightly bedtime reading to his big sister.
There was nothing like Adventure Babies when my eldest son was small and I thoroughly enjoyed the chance to take my daughter. She experienced not only the journey through an exciting story which is helped to develop her communication and listening skills but also the sensory and messy play which has fine tuned her gross motor skills. (I was always very pleased the messy play was there rather than in my house!) It's also a great place for little ones to socialise and parents of course.
Prior to becoming a franchisee with Adventure Babies I spent 5 years as the Deputy Manager in a care home for Young Adults with profound and multiple learning and physical disabilities. Whilst on maternity leave with my daughter I visited some of the individuals I care for and explored sensory story telling.
I saw how something so simple as a story and sensory props could help a person engage when they have little or no communication skills. The impact on development and the ability to unlock their potential was really exciting.
That's why I'm so excited to bring books to life for babies and little ones each week in our classes and give little ones these opportunities of development. I hope you and your little one will come and join us for some magnificent adventures and make some lasting memories. Anna x
Come and say hello on my Facebook or Instagram page @adventurebabiessomerset
or through my e mail anna@adventurebabies.co.uk
Looking for classes in Clevedon head to our sister page Adventure Babies North Somerset or classes in Taunton head to our sister page Dorset and South Somerset
Read More
If a class has already started, don't worry, we won't charge you for the sessions that have passed.
1 Week Course | Start Date: December 5th, 2018
Join me for an HOUR of festive fun to kick off the season in style!
I will be bringing a delightful Christmas book to life through interactive storytelling, sensory props, messy play and much more including an arty Christmas craft activity.
Free festive gift for the little ones included and not forgetting tasty treats for the grown ups too!
Classes support language and communications development as well as stimulating all of the senses to build and strengthen brain connections. We offer a range of classes available for different ages.
Anna x
Find out more or book
6 Week Course | Start Date: January 9th, 2019
Each week we will be bringing a different brilliant book to life through interactive storytelling, sensory props, messy play and much more! Classes support language and communication development as well as stimulating all of the senses to build and strengthen brain connections. We offer a range of classes available for different ages.
Find out more or book